Welcome To Nice Payroll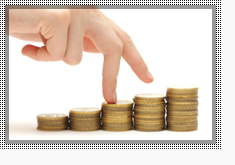 Are you aware that an in-house payroll service is a money burner? There's a very good chance that you can save money by outsourcing your payroll operations. Do the math. Figure out how many hours your employees are devoting to payroll-related activities, printing and distributing checks, creating tax documents, and the like. You'll probably be surprised by the result.
A good payroll-services provider is far less likely to make a serious error than your in-house staff. They will also know all the ins and outs of payroll-related tax laws and statutory rules.NicePayroll is a trusted source for payroll outsourcing and related products, services and support. We provide flexible payroll solution to meet the needs of your business. We construct excellence using the right people, process and system, 100% satisfaction guaranteed. Most importantly, your employees will be accurately paid on time and you can focus on your profitable business.